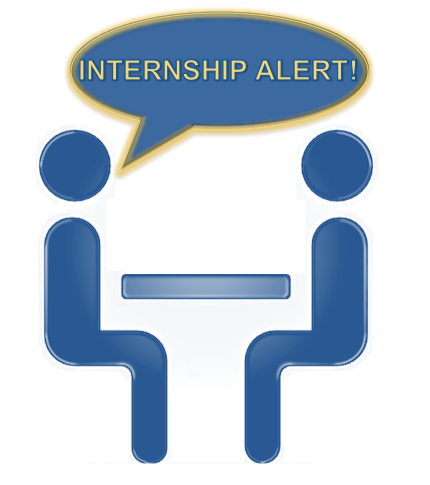 NewBay Media provides multichannel marketing solutions and information to communities encompassing over 5 million professionals and nearly 8 million enthusiasts centered around three large technology driven interrelated markets: Television & Video, Entertainment & Educational Technology, and Music. NewBay's platform provides its communities with award-winning content, trusted brands and high- profile network-building, informative events. Over 4,000 clients hire NewBay to connect them to its audience of key decision makers and influencers.
NewBay is currently looking to fill 3 summer internship positions (Editorial, Content Marketing Coordinator, and Event Planning) for course credit and a rate of $11/hour. If interested in applying to any of the positions, please submit resumes directly to resume3@nbmedia.com with the title of the internship they are applying for in the subject line.
–
---
Editorial Intern 
The Editorial Intern will get hands-on experience with NewBay's most important event of the year: their B&C Hall of Fame. They will be working in conjunction with the group publisher, editorial, sales, and events teams for building out content strategy and execution. They will also gain experience around content creation, social media, marketing, and business. The goal of the internship is to increase content around their largest event of the year, Broadcasting & Cable Hall of Fame. The Editorial Intern will work 8 hours per week, with 2-4 hour days.
–
Requirements:
Preferred Academic Majors – PR, Communications, Marketing
Excellent writing skills required
Strong Excel skills
Ability to multi-task and collaborate with others to achieve results
–
---
Content Marketing Coordinator Intern
The intern for the Content Marketing Coordinator will work with the VP of Marketing Services to drive new inbound marketing programs to create sales leads for NewBay Plus, the marketing services arm of NewBay. This will involve creating actionable content including white papers, blogs, social media posts, and other content to drive out thought leadership and sales leads. The candidate will learn practical knowledge about how to create and execute successful content marketing programs from development to execution, to evaluation of results via our marketing automation system, and follow-up based on those results.
NewBay's goal is to add significant energy to their inbound marketing efforts to drive sales over and above their sales outreach. NewBay also expects the intern to help improve their process and suggest ideas for new content marketing strategies. The goal for the intern is to get a practical understanding of how to create, execute, and evaluate a successful content marketing program. The intern for this position will be working 20 hours per week (Tuesday, Wednesday, and Thursday from 10 AM to 5 PM).
–
Projects/Duties:
Interview their vertical industry managing editors and brand managers and create targeted assets that we can use to drive leads
Work with the VP of Marketing Services to update their content marketing plan based on this research effort
Create mini-research projects to develop content
Regularly blog and post on social media about this content
With the aid of their audience development team, learn how to track customer engagement with our Pardot marketing automation system and use that data to identify hot prospects
Work with the VP of Marketing Services to create new social media and mobile content marketing products
–
Preferred Academic Majors: 
Marketing
Sales
Journalism
Liberal Arts
–
Skills Requested:
Should have strong writing skills
Understand basics of content marketing and marketing in general
Know how to use social media including Twitter, Facebook, LinkedIn
Working knowledge of Microsoft office tools (PowerPoint, Office, Excel) and be able to present ideas, suggestions, and results in a coherent, engaging way.
Understand, or be able to quickly grasp content management systems, such as WordPress
Be able to understand and evaluate data and create actionable recommendations based on it
Needs to be a good listener, inquisitive, creative, and major plus to have a sense of humor and be a nice person
---
Events Intern
NewBay Media is seeking a highly motivated and extremely organized events intern for their Broadcasting & Cable/Multichannel News events division. The events intern will work directly on the development and execution of programs that reach thousands of attendees and will also work directly on development and execution of the event, and will have a key role in the coordination of sponsorship development efforts.
The ideal candidate would have a passion for events, must be confident interfacing with individuals of all levels, both internally and externally, and working in a fast-paced environment that often involves juggling multiple priorities. The intern will be expected to work form 10 AM to 5 PM for 3-4 days per week.
–
Some of their events include: 
The Broadcasting & Cable Hall of Fame: Recognized as the leading industry event honoring the pioneers, innovators, and stars of the electronic arts, with hosts and honorees such as Betty White, Regis Philbin, Kathie Lee Gifford, Dr. Phil, and Katie Couric, just to name a few.
New York City Television & Video Week : 5 events over 3 days where over 2,500 of the television industry's executives gather for education, information and unparalleled networking. This role provides excellent exposure to anyone who wants experience in event management. You will have the opportunity to see how large events are developed and executed. Plus, you will be in contact with leading media executives.
–
Primary Responsibilities:
Pre-event
Assist with managing event registration and logistics for 10+ events
Collate supplier communications
Assist department director and managers to reconcile all supplier and miscellaneous bills.
Work with Sales Director on sponsorship tracking and fulfillment
On-site
Assist with managing event registration and logistics for 10+ events
Collate supplier communications
Assist department director and managers to reconcile all supplier and miscellaneous bills.
Work with Sales Director on sponsorship tracking and fulfillment
Post-event
Work with Director Events on supplier wrap up, closing the budget, collecting open invoices and P.O's
–
Preferred Academic Majors:
Communications
Marketing
Hospitality Management
–
Requirements:
Must currently be enrolled in a college program
Excellent oral and written communication skills
Outstanding organization and attention to detail
Ability to organize large quantities of material
Ability to maintain calendar and manage individuals toward their due dates
Ability to multitask and prioritize responsibilities appropriately
Ability to work both collaboratively and independently
Motivated and proactive
Computer skills: Windows 7, Microsoft Office, Excel and PowerPoint
---