New York, NY
Seeking Full-Time Digital Pre-Media Associate
Hachette Book Group (HBG) is a leading US trade publisher and a division of the third largest trade and educational book publisher in the world, Hachette Livre. A global publishing company based in France, Hachette Livre is a subsidiary of the French media company, Lagardère. HBG is headquartered in New York, with offices in Boston, MA; Lebanon, IN; Nashville, TN; Boulder, CO; Philadelphia, PA; and Berkeley, CA. HBG also owns Hachette Book Group Canada, Inc., a marketing and publicity company based in Toronto, ON.
Minimum Requirements:
• At least 3 years experience in the publishing industry with experience in digital printing
• Working understanding of book design files and PDF print standards
• Working experience with Adobe Creative applications, particularly InDesign
• Proven ability to prioritize and meet deadlines
• Creative thinker who anticipates problems and tries to finds technological solutions to improving workflow
• MS Excel skills for generating insightful data reporting metrics
• Enthusiasm for book production and team approaches
• Capable of working both independently and collaboratively with all levels of management
• Excellent English communication skills
• Strong background with Mac OS
Responsibilities Include:
• Coordinate digital print file pre-press work, which involves verifying title data, adjusting trim sizes, making color changes, eliminating print effects, and pre-flighting files for titles going to digital print vendors.
• Maintain PDF workflow tools, such as export settings, application plug-ins, Epson printers, paper and ink supplies, and color calibration devices.
• Work with production partners to outsource as necessary to deliver materials on schedule.
• Communicate scheduling requirements to Inventory, Manufacturing, and Art Departments.
If you are interested in this position, please apply online.
Nashville, TN
Seeking Full-Time Associate Publisher, HarperCollins Christian Publishing
HarperCollins Christian Publishing, Inc. is a world leading Christian content provider. With nearly three-hundred years of publishing expertise, the company produces bestselling Bibles, inspirational books, academic resources, and curriculum in both traditional and digital formats. Its two foundational publishing groups, Thomas Nelson and Zondervan, house the works of the world's most renowned Christian leaders. The company is home to Olive Tree Bible Software, an innovative biblical resource that makes studying God's Word accessible anywhere, and Bible Gateway, the world's largest Christian website. HarperCollins Christian Publishing is headquartered in Nashville, TN with additional offices in Grand Rapids, MI, Spokane, WA, and international operations in Mexico City, Mexico, and Rio De Janeiro, Brazil.
Minimum Requirements:
• Mastery of the English language, especially in written form
• Ability to understand and analyze standard financial documentation such as income statements and balance sheets
• Proficiency in Microsoft Office software, especially Word, Excel, and PowerPoint
• Management, leadership, and professional development experience
• 8 years in publishing with 2 or more years in a leadership role
• Bachelor's Degree in English or Journalism from a four-year university
• Understanding of the Christian book marketplace, including authors, consumer demand, retail environment (physical and online), and competition
• Well-read in Christian and general market nonfiction books.
• Proficiency in Chicago Manual of Style
• Strong task management
• Efficient product development management
• Can lead meetings with specific desired outcomes
• Public speaking
• Critical thinking to accomplish crucial business needs with firm deadlines
Responsibilities Include:
• Editorial staff management and team building: develops, oversees, and manages the editorial staff. Holds regular one-on-one meetings and helps editorial staff as necessary; conducts annual employee alignment meetings and reviews; hires and trains new employees
• List Management: Acquires publishing lists and/or develops author–driven or proprietary products and assures products are coordinated with other divisions, scheduled for best sales success, and contracted in time for annual planning and presentation to sales. Ensures we are publishing to our target categories and stated revenue goals; Plans for ancillary products including derivatives and format conversions
• Author/Product Acquisition: identifies and pursues potential author targets or brands; creates book concepts for target authors as needed; makes initial contacts and sets meetings; prepares proposals and makes presentations at Ed Board and Pub Board meetings; manages proforma approval process for his/her projects; negotiates terms through signed deal memo and long-form contract
• Strategic Planning and Financial Analysis: assists Publisher in future business planning as it relates to annual budgeting, content and acquisitions, and measuring financial objectives. Participates in yearly strategic initiatives as requested by the ELT and SVP/Publisher; prepares for monthly Executive Business Review
• Publisher Support: meets regularly with Publisher to monitor key business metrics and other various day-to-day needs; and represents the division when Publisher cannot be present
• New Initiatives for Growth: able to strategize and analyze profitable business models for special projects and new growth initiatives
If you are interested in applying for this position, please apply online.

New York, NY
Seeking Full-Time Assistant Editor, Little Brown Books for Young Readers
Little, Brown and Company began publishing books for children in 1926. It currently publishes a distinguished and diverse list of about 135 books a year. Today the group is divided into three imprints: Little, Brown Books for Young Readers features a core list of picture books and hardcover and paperback fiction and nonfiction for middle grade and young adult readers; LB Kids produces novelty and brand/licensed tie-ins; and Poppy publishes paperback original series for teen girls.
Minimum Requirements:
• 2-3 years previous children's editorial publishing experience
• B.A. preferred
• Demonstrated interest in and knowledge of children's book marketplace
• Experience with editing picture books, Middle Grade, and Young Adult nonfiction and fiction preferred
• Strong interest in narrative nonfiction preferred, journalism background a plus
• Knowledge of and contacts in the industry are a plus, as is an ability to identify new talent
• Solid knowledge of Microsoft Office Word and Excel required; knowledge of PPT, Bookscan, databases, and ability to produce reports a plus
• Strong communication skills (verbal and written) with the aptitude to communicate effectively in both individual and group settings regardless of audience
• Must be results driven, and take appropriate steps to achieve goals while taking ownership of situations as needed
• Proven ability to deliver timely, accurate work product and demonstrate good follow up and follow through
• Drives change and innovation by improving work product or process, and challenges established norms where appropriate
• Proven ability to build supportive and constructive relationships within and outside of the organization; takes the lead in inspiring others to work together for mutual benefit
• Excellent organizational skills with the ability to multi-task, prioritize and manage time effectively while also ensuring accuracy of work through attention to detail
Responsibilities Include:
• Manage book projects through all phases from manuscript to bound book
• Correspond directly with authors, artists, and agents
• Coordinate all book elements (permissions, illustrations, contracts, profit & loss forms)
• Prepare title fact sheets, catalog copy, flap copy, and metadata for assigned titles
• Provide materials and information for sales, marketing, and publicity for assigned titles, coordinate reprints and paperbacks, and update metadata for backlist
• Work with Hachette adult editors and imprints to identify and coordinate potential nonfiction young reader adaptations
• Read submissions and provide readers reports
If you are interested in this position, please apply online.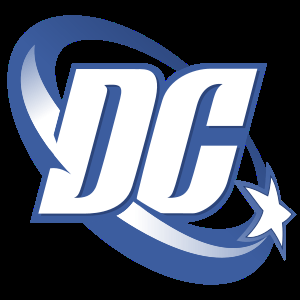 Burbank, CA
Seeking Full-Time Associate Editor, Young Reader
DC Entertainment (DCE), home to iconic brands DC, Vertigo and MAD, is the creative division charged with strategically integrating its iconic content across Warner Bros. and Time Warner. DC Entertainment works in concert with many key Warner Bros. divisions to unleash its stories and characters across all media, including but not limited to film, television, consumer products, home entertainment and interactive games.
Minimum Requirements:
• BA/BS degree in English, Journalism, Publishing, or Art preferred
• 3–5 years editorial experience, kids' book publishing experience strongly preferred
• Ability to meet or exceed deadlines required
• Knowledge of art (ability to discuss composition, design, etc.) required
• Developmental editing experience required
• Copyediting and proofreading skills (CMOS) required
• Knowledge of and contacts in the publishing industry preferred
• Membership in/knowledge of Young Adult/kids' organizations such as SCBWI preferred
• Mac/PC proficiency required
Responsibilities Include:
• Develops and performs content and line edits for an average of Middle Grade titles
• Manages the creative process from conception through publication
• Ensures that schedules and budgets are met, and product quality meets or exceeds DC's editorial standards
• Seeks ways to keep ongoing series fresh and exciting
• Builds and maintains an extensive list of author and agent contacts in the kids' and Middle Grade space
• Identifies and develops new editorial products for the DC Universe in the Middle Grades arena
• Writes tipsheets, cover copy, catalog copy, and other relevant material, and ensures that Sales and Marketing have the required materials in advance of due dates to partners and distributors
• Ensures that content is developmentally and thematically appropriate for the intended reading levels and age groups
• Supervises and develops junior staff members
• Performs other related duties as assigned
If you are interested in this position, please apply online.