New York, NY
Seeking Full-Time Associate agent/Assistant 
Sterling Lord Literistic is defined by its rich heritage as well as the energy and commitment of agents who are passionate about the writers they represent. One of the most dynamic independent agencies in New York, Sterling Lord Literistic combines a long tradition of literary excellence with a diverse and successful client list unparalleled in the industry. They represent a wide range of authors, including National Book Award and Pulitzer Prize winners, New York Times bestsellers, literary and commercial novelists, politicians, journalists, scientists, and noted writers in children's literature. The winning combination of established authors and newly emerging voices attests to the past achievement and future promise of the agency.
Minimum Requirements:
• 2-3+ years of assistant experience
• Able to write clear and compelling prose and be comfortable pitching books and authors in-person and on the phone
• Understands books, sales, and marketing and is able to communicate an author's strengths and ideas in a single sentence and in a single page, as well as in a full proposal and book
• Should understand that a good agent matches the best experts with great book ideas with the perfect publishing team
• Must be able to initiate, implement, and complete projects without hand-holding
• Must thrive in a fast-paced, demanding environment with the ability to prioritize and manage multiple, conflicting deadlines and expectations
• Must excel in self-direction, results-orientation, and attention to detail and have high expectations for yourself
• Must be comfortable dealing with high-end clients and solving unsolvable problems on a daily basis
Responsibilities Include:
• Client management
• Book proposal and pitch writing
• Business development
If you are interested in this position, please send your a cover letter, CV, and a list of three experts you think should have book deals, with a one-sentence description of their platforms to Celeste Fine at celeste@sll.com.

New York, NY
Seeking Full-Time Editorial Assistant
ABRAMS is the preeminent publisher of high-quality illustrated books for adults, adolescents and young children. ABRAMS is the publisher of bestsellers such as the wildly popular "The Diary of A Wimpy Kid" series, award-winning cookbooks of Alton Brown and the stunning photography of Yann Arthus-Bertrand's "Earth From Above" series. ABRAMS is conveniently located in the NYC mid-town Chelsea area.
Minimum Requirements:
• Bachelor's degree
• 1 – 2 years publishing and/or office experience
• Position requires accuracy, careful attention to detail, and the ability to work independently and follow through consistently
• Excellent grammar, spelling, communication, and writing skills are essential.
• Must be highly organized, energetic and able to juggle multiple priorities efficiently and calmly
• Knowledge of Microsoft Word and Excel
• Foreign language fluency is a plus
Responsibilities Include:
• Log and read manuscript submissions
• Help with research and development of new projects
• Coordinate contracts and payments with accounting department
• Act as liaison with authors and agents
• Traffic materials on active projects within editorial department as well as to and from other departments
• Write copy for tip sheets, catalogs, and book jackets
• Take notes at editorial, publication board, and launch meetings
• Answer phones, fax, email, type, send and file correspondence/packages, handle general editorial tasks as needed by editor
If you are interested in this position, please email your resume and salary requirements to jobs@abramsbooks.com with TITLE OF THE POSITION in the subject line.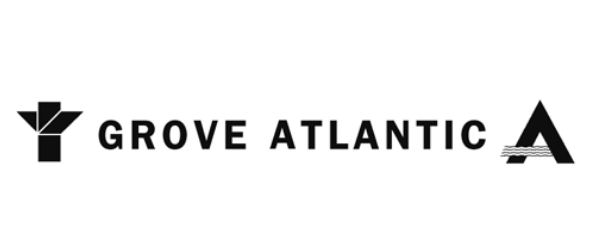 New York, NY
Seeking Full-Time Publicity Assistant
Grove Atlantic, Inc. is an American independent publisher, based in New York City, New York, that was formed in 1993 by the merger of Grove Press and Atlantic Monthly Press. The company's imprints, which include Grove Press, Atlantic Monthly Press, The Mysterious Press, and Black Cat publish literary fiction, nonfiction, poetry, drama and translations. The company's imprints published the books by the 2006 and 2007 recipients of the Man Booker Prize: The Inheritance of Loss (Hamish Hamilton / Atlantic Monthly Press) by Kiran Desai; and The Gathering (Jonathan Cape / Black Cat) by Anne Enright, respectively.
Minimum Requirements:
• At least a year of publishing or related experience
• Ability to multi-task and set priorities
• Excellent writing, organizational, and computer skills are a must
Responsibilities Include:
• Maintain media/bookseller database
• Organize and circulate press clippings
• Prepare weekly publicity updates
• Mail galleys to the pre-publications
• Coordinate Awards submissions
• PW forecasts (twice a year)
• Coordinate catalog mailing and checklists
• Filing
• Maintain author photo and author questionnaire folders
• Assist with social media out reach and newsletters
• Prepare press materials paperback titles
• Assist Publicity Director when needed
If you are interested in applying for this position, please email your cover letter and resume to Deb Seager at dseager@groveatlantic.com.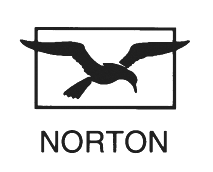 New York, NY
Seeking Full-Time Metadata Operations Assistant
W. W. Norton & Company is the oldest and largest publishing house owned wholly by its employees. W. W. Norton & Company strives to carry out the imperative of its founder to "publish books not for a single season, but for the years." In college publishing, that imperative applies not only to books, but also to an ever-growing list of essential print and digital resources that support teaching and learning.
Minimum Requirements:
• Employment eligibility to work in the US
• Availability to work full business hours in our New York office
• Bachelor's degree or equivalent relevant work experience
• Excellent verbal and written communication skills
• A sharp eye for detail and strong copy editing skills
• Ability to prioritize tasks and meet deadlines
• Fluency in MS Excel
• Knowledge of information systems, metadata standards, ONIX protocol, and HTML is preferred
• 1-2 years' prior work experience is preferred
• Interest in books and the business side of publishing is preferred
Responsibilities Include:
• Review and process updates to product metadata, as well as enter and correct metadata as needed
• Review regular reports of system errors and metadata failures
• Field questions and requests from other departments and data partners related to ONIX and related business systems and route them appropriately
• Work with Metadata Operations Associate to identify and complete data clean-up projects
• Maintain departmental documentation on workflow, data partners, and proprietary systems
• Contact data partners proactively to fix problems with the ONIX process as they occur
• Assist Metadata Operations Analyst and Metadata Operations Associate with QA testing for system enhancements and improvements
If you are interested in applying for this position, please send a copy of your resume and cover letter to recruiting@wwnorton.com and please be sure to indicate the job title for which you are applying in the subject line of your email.