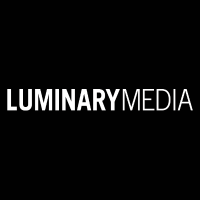 Kingston, NY
Seeking Part-Time Production Designer
Luminary Media began documenting the organic, steady growth throughout New York's Hudson Valley in the summer of 1993. The goal was to nourishing and support the creative and cultural life there. They support titles such as Chronogram magazine, Explore The Hudson Valley, Upstate House, and Upstater magazine.
Luminary Media has grown in the last 3 years to add a full-service creative marketing & media agency. This division conceptualizes digital content (web, video, sales & marketing collateral) as well as publishes custom print publications for multiple clients.
Minimum Requirements:
• Proficiency in the Adobe Creative Suite (primarily InDesign and Photoshop)
• Excellent communication and time management skills
• Experience using Doubleclick for Publishers, Asana, Google Apps, Mail Chimp or other email marketing platforms, and/or WordPress a plus but not required
• Web design/ HTML/ CSS a plus
Responsibilities Include:
• Assist in the creation, formatting, design, and layout of the advertising content of our magazines
• Assist in the creation, formatting, design, and layout of company promotional pieces and web-based banner ads
If you are interested in this position, please apply online.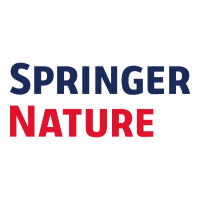 New York, NY
Seeking Full-Time Editorial Assistant, Computer Science
Springer Nature is one of the world's leading global research, educational and professional publishers. It is home to an array of respected and trusted brands and imprints, with more than 170 years of combined history behind them, providing quality content through a range of innovative products and services. Every day, around the globe, our imprints, books, journals and resources reach millions of people, helping researchers and scientists to discover, students to learn and professionals to achieve their goals and ambitions. The company has almost 13,000 staff in over 50 countries.
Minimum Requirements:
• Bachelors degree with at least 6 months of office experience
• 1-2 years' experience in either science publishing or journal publishing is preferred
• Very strong Excel skills required to manage tracking projects across a portfolio of journals
• Laser focus and attention to detail; exhibiting strong orgainzational and analytical skills are a must
• Ability to set own schedule as well as team schedule and follow up on multiple projects as appropriate
• Excellent written and oral communication skills; thorough knowledge of office procedures including efficient filing
• Must be able to act diplomatically in representing Springer
• Strong computer skills required in MS Word, and Excel; database and other software capabilities
Responsibilities Include:
Journals:
• Handle non-strategic issues to maintain scholarly journals: office point of contact when Editor is traveling, prepare new editorial agreements for Editors, update internal systems, request checks, maintain addresses Editorial Boards, etc.
• Schedule journal issues and analyze/prepare future scheduling
Books:
• Preparation of incoming manuscripts for production and publication e.g., photocopying of manuscripts and labeling/organization book files, thorough scrutiny of manuscripts for internal consistency and completeness (as well as supplying camera-ready front matter material for each manuscript, including Table of Contents and Index when needed), completion of all internal forms to be circulated with manuscripts
• Logging of outstanding permissions and solicitation of permissions from the appropriate publishers/outside authors and/or interaction with Springer authors/editors to assist in the securing of permissions
• Soliciting peer reviews for prospects and signed projects as needed or as directed by Editor
• Preparing contract folders, arranging royalty payments for Series Editors, supporting monitoring and processing of reprints
• Under supervision of Editor, fulfilling Author/Editor needs, preparing a "before, during and after" relationship with the author
• Generating back cover copy and book marketing plans for Editor's review and approval (in close cooperation with Editor and product management)
• Acting as liaison between Authors, production department and promotion departments after manuscripts have been submitted to production
• Maintenance of projects database for proposals, upcoming and published books
• Use Microsoft Office software, including Excel, Word and Outlook, plus additional database software, including internal systems: BFlow, JFlow, etc.
General Team Support:
• Maintain large database of information about guest editors and editorial records for high-volume journals. This primarily includes data entry, but also organization of files in a transparent way for use by others on the team
• Maintenance of Sharepoint database for archive and pipeline
• Prepare materials for conferences, including assistance in PowerPoint presentations
• Coordinate ongoing production, marketing, special sales, HR, conference, and other internal departments deadlines, keep track of them, and broadcast to group
• Perform related duties as required
If you are interested in this position, please apply online. Please submit your application by July 15, 2017.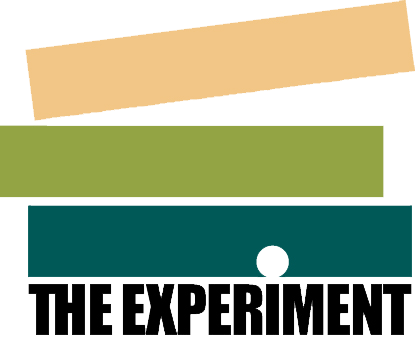 New York, NY
Seeking Freelance Production Designer
The Experiment is an independent book publisher, launched in 2009, focused on a wide range of nonfiction—much of it practical—including food (and how to grow, cook, and enjoy it), health and fitness, psychology and personal development, parenting, relationships, sexuality, science, and nature. They're called The Experiment because every book is a test of new ideas—and because they're motivated by the curiosity and wonder of the unknown that drive every scientific experiment. Their books enlighten, empower, and entertain readers with new or freshly presented ideas, stories, and practices. Their scale is intimate, our books far-reaching.
Minimum Requirements:
• In-depth knowledge of InDesign, Photoshop, and font management software
• Must know how to set up master pages in InDesign
• Must know how to create style sheets in InDesign (Paragraph, Nested, Character, and Object)
• Must have advanced knowledge of, and a passion for typography (You should know what H&Js are, as well as orphans and widows.)
• Must know proofreader marks
• Must know how to properly prepare mechanicals to go to press
• Must have excellent layout skills
• Must be attentive to detail
• Must be a problem-solver
• Have the ability to take direction from the art director
• Have the ability to work autonomously
• Be easy-going and communicative
• Have excellent written and verbal skills
Responsibilities Include:
• Typesetting
• Text corrections
• Flight-checking
• The design of marketing materials (print + digital), galleys and back covers
• Reworking existing designs for co-editions
• Photo research
• Securing image rights
If you are interested in applying for this position, please send a resume and cover letter to Sarah Smith at sarah.smith@theexperimentpublishing.com.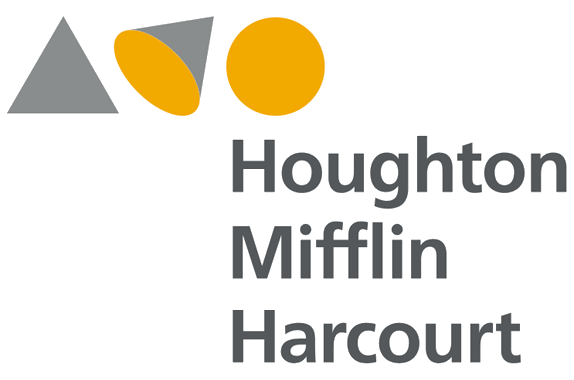 Boston, MA
Seeking Full-Time Sales Representative
For nearly two centuries, Houghton Mifflin Harcourt Trade Publishing has published some of the world's most renowned novels, nonfiction, children's books, and reference works. As part of a leading global learning company, it is uniquely positioned to create educational and entertaining content for multiple channels and in various formats, from hardcovers and paperbacks to e-books and mobile apps. Its distinguished author list includes eight Nobel Prize winners, forty-seven Pulitzer Prize winners, thirteen National Book Award winners, and more than one hundred Caldecott, Newbery, Printz, and Sibert Medal and Honor recipients. HMH publishes such distinguished authors as Philip Roth, Temple Grandin, Tim O'Brien, and Umberto Eco, and a celebrated roster of children's authors and illustrators including Lois Lowry, Chris Van Allsburg, and David Wiesner. HMH is also home to The Best American series; The American Heritage and Webster's New World dictionaries; Betty Crocker, Better Homes and Gardens, How to Cook Everything, The Gourmet Cookbook, and other leading culinary properties; the Peterson Field Guides; CliffsNotes; books by J.R.R. Tolkien; and many iconic children's books and characters, including Curious George, The Little Prince, and The Polar Express.
Minimum Requirements:
• Actively present, maintain, sell and service all HMH Trade titles to selected accounts in the educational reseller channel
• Will prospect for, and open, any new accounts in this channel
• Serve as the internal Sales contact for K12 sales representatives to facilitate K12 customer interest in trade product offerings
• Work with HMH publishers, marketing, publicity, inventory and sales to position existing and future titles and projects at these accounts
• Work closely with marketing staff both internally at HMH and externally at the customer level
• Develop successful relationships within the accounts
• Communicate account information, business trends, and new opportunities-publishing or otherwise-as they relate to appropriate HMH imprints or departments
• Provide regular and weekly forecasting on frontlist titles (and backlist titles where required)
• Participate in meetings throughout the HMH publishing process
Responsibilities Include:
• Must have excellent title presentation skills
• The ability to manage complex account technology successfully to respond appropriately and accurately to account needs and schedules
• Must have an understanding of educational market roles, needs and goals, and publishing functions and roles
• The ability to meet deadlines, schedule workloads, make high level presentations to large groups, and to communicate concisely and accurately
If you are interested in this position, please apply online.