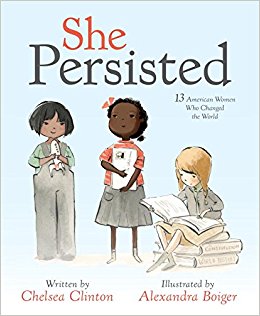 Saturday, June 24 at 6:00 pm
Peter Jay Sharp Theatre at Symphony Space
2537 Broadway at 95th Street
New York, NY 10025
In her new children's book, She Persisted, Chelsea Clinton celebrates thirteen American women who helped shape our country through their tenacity–sometimes by speaking out, sometimes by holding their ground, and sometimes by not taking "no" for an answer. She Persisted shares the stories of women who relentlessly pursued their goals in the face of opposition, including Harriet Tubman, Nellie Bly, Maria Tallchief, and Oprah Winfrey.
Join Chelsea for an empowering evening of conversation and readings, by actors of stage and screen Annie Q (The Leftovers), Alexis Bledel (Gilmore Girls) and Jessica Pimentel (Orange Is the New Black) that will inspire kids and adults who are ready to take on the world.
Admission is $20. Purchase your ticket here. Limited space available.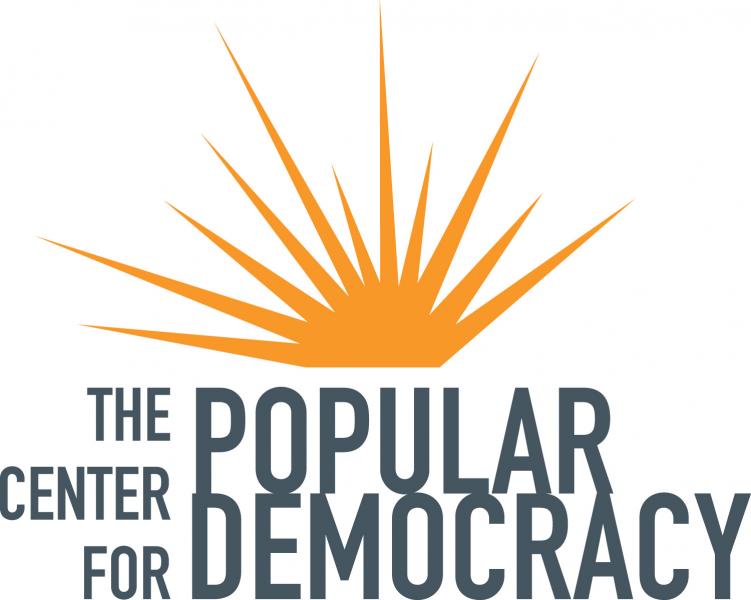 Monday, June 26 at 7:30 pm
Greenlight Bookstore
632 Flatbush Ave
Brooklyn, NY 11226
Greenlight's Civic Engagement Series hosts nonprofit groups working in social justice, community organizing, and the arts, with the goal of providing tools for community involvement and support to those doing necessary work in our culture. 20% of all book sales on the entire day of the event will be donated to the featured organization, and an option for direct donation will be available at the event. For June, Greenlight hosts the Center for Popular Democracy (CPD). CPD builds the power of communities in seeking a more inclusive, equitable society — where people of color, immigrants, working families, women, and LGBTQ communities thrive together, supported by a resilient economy, and political institutions that reflect local priorities. For this session, Co-Executive Director Andrew Friedman and Senior Attorney Kumar Rao will lead a discussion on how government relies on policing and incarceration policies to advance public safety, but how advocates are pushing for less damaging, fairer, and more effective safety investments in communities that promote opportunity and racial equity. They will explore tools to reduce over-policing and criminalization of communities of color, and highlight the school-to-prison-pipeline work they are doing, particularly in the context the new administration.
Admission is free.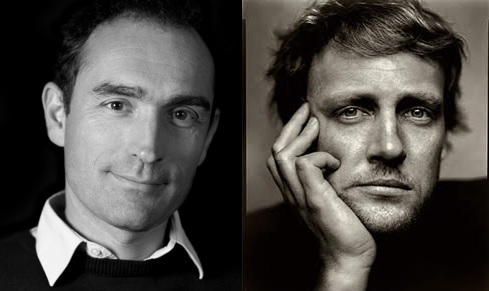 Tuesday, June 27 at 7:30 pm
Albertine
972 Fifth Avenue
New York, NY 10075
The 2007–08 credit crisis and the long recession that followed brutally exposed the economic and social costs of financialization. Understanding what lay behind these events, the rise of "fictitious capital" and its opaque logic, is crucial to grasping the social and political conditions under which we live. Yet, for most people, the operations of the financial system remain shrouded in mystery.
Using comparative data covering the last four decades, Cédric Durand will invite us to examine the relationship between trends such as the rise in private and public debt and the proliferation of financial products; norms such as our habitual assumptions about the production of value and financial stability; and the relationship of all this to political power. the conversation will be moderated by American author and n+1 co-founder Benjamin Kunkel.
Admission is free.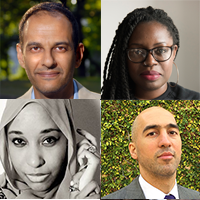 Wednesday, June 28 at 6:30 pm
Brooklyn Historical Society
Great Hall
128 Pierrepont St
Brooklyn, NY 11201
With immigration from Muslim-majority countries dominating U.S. news, the narrative of who is Muslim in America has become increasingly fraught. Led by NYU Chaplain Imam Khalid Latif, a panel of Muslim men and women living in America challenge stereotypes, highlight alternative narratives, and share their hopes for America's evolution. Hear from Bim Adewunmi, senior culture writer for Buzzfeed News, Moustafa Bayoumi, author of critically acclaimed How Does It Feel To Be a Problem?: Being Young and Arab in America, Ramzi Kassem, director of the Immigrant & Non-Citizen Rights Clinic at CUNY School of Law, and consultant to Homeland Season 6, and Nzinga Knight, award-winning designer of high end, modest clothing.
Admission is $5. To reserve your ticket, click here.