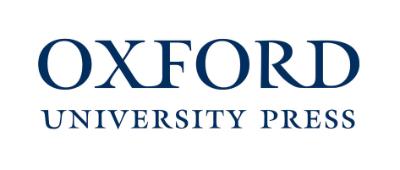 New York, NY & Oxford, United Kingdom
With origins dating back to 1478, Oxford University Press (OUP) is the world's largest university press with the widest global presence. Its Global Academic Publishing program spans the entire academic and higher education spectrum, including a wide array of scholarly and general interest books, journals, and online products.
Minimum Requirements:
• College graduate with 3 or more years of book publicity experience
• Candidate must be creative and have an enthusiastic and energetic approach to mining publicity opportunities
• A familiarity with key print and electronic book contacts is required
• Must be at ease with pitching to media, dealing with authors, and juggling multiple projects and authors at once
• Excellent writing skills required
Responsibilities Include:
• Manage book campaigns from beginning to end, including booking events, radio, podcast and television interviews, pitching for reviews both in print and online
• Communicate with authors, editorial and marketing staff about publicity achieved and reporting on individual titles at marketing meetings
• Identify the best and most appropriate audience for assigned titles and compiling media lists accordingly, pitching books and authors to all appropriate venues
• Pitch seasonal list to key media (ie. media visits/lunches)
• Maintain and foster media contacts through research and in person meetings
• Research and write press releases, pitch letters, and other publicity materials
• Work with the Director/Manager to plan and map publicity campaigns
• Work with Director/Manager to manage individual tour budgets
For the New York position, please apply online. If you are interested in the UK position, please apply here.