October 2nd marks The International Day of Non-Violence, a 24-hour period set aside by the United Nations to "disseminate the message of nonviolence" and work towards "a culture of peace, tolerance, understanding and nonviolence" throughout the world. The commemoration falls deliberately on the birthday of Mohandas Gandhi, whose nonviolent philosophy of passive resistance helped orchestrate the Indian independence movement. (His work came to a culmination on August 15, 1947 when the Indian Independence Act was made into law.)
Monday is the Intl Day of Non-Violence in honour of the birthday of Mahatma Gandhi. Details: https://t.co/9pAFScf3mR pic.twitter.com/lCUg6yCMgf

— United Nations (@UN) October 2, 2017
In light of recent events, our Quote of the Week features the man whose acts of nonviolent protest inspired human rights movements around the globe, including Martin Luther King Jr.'s civil rights moment in the United States (1954–1968) and Nelson Mandela's campaign to end apartheid in South Africa (1959–1994).
"If nobody reads the writing on the wall, man will be reduced to the state of the beast, whom he is shaming by his manners."
― Mahatma Gandhi, The Story of My Experiments With Truth
Gandhi – later known as Mahatma or "the great-souled one" – was born on October 2, 1869 in Porbandar, Kathiawar, India, then a part of the British Empire. At 13, he married Kasturba Makanji, the daughter of a merchant; together, they had four boys: Harilal, Ramdas, Manilal, and Devdas. When he was 18, Gandhi sailed to England to study law. He struggled to find work in India after graduation, and so accepted a one-year legal contract in South Africa. It was here that he was first struck by the unjust treatment of Indian immigrants by the British.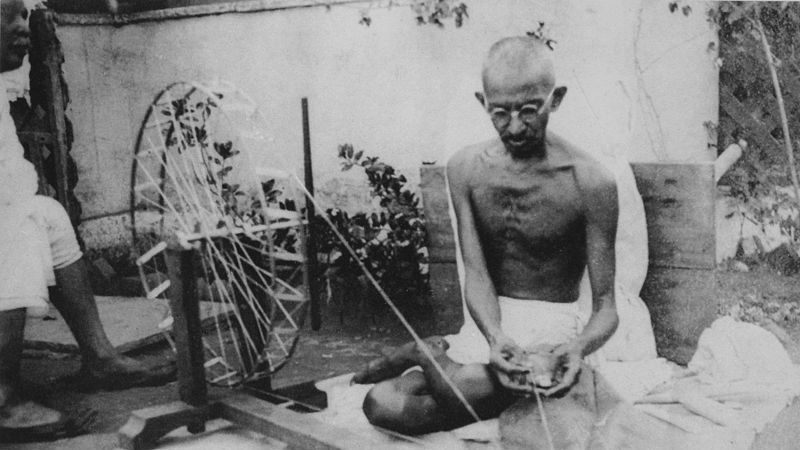 After moving his wife and children to South Africa, Gandhi organized his first civil-disobedience campaign in 1906, which he called "Satyagraha," or "truth and firmness." The crusade was coordinated to protest South Africa's recently-imposed restrictions on the rights of Indians in the country, like the government's refusal to recognize Hindu marriages. Seven years later, in 1913, the South African government imprisoned hundreds of people from India, including Gandhi. Eventually, "under pressure, the South African government accepted a compromise negotiated by Gandhi and General Jan Christian Smuts that included recognition of Hindu marriages and the abolition of a poll tax for Indians."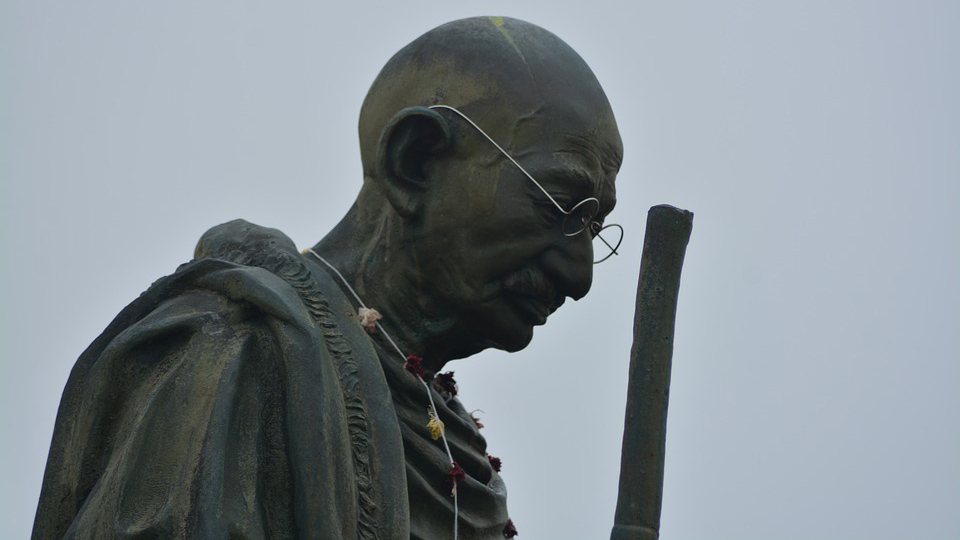 This was just the start of a prodigious life rooted in civil disobedience. His  enduring campaigns were made famous by great victories, like the 24-day Salt March in 1930 (protesting Britain's Salt Acts, which prevented people in India from collecting or selling salt), the "Quit India" movement in 1942 (which called for Britain's immediate withdrawal from India), and other lifelong efforts to remove India from imperialist influence.
On January 30, 1948, Gandhi was assassinated by a Hindu fundamentalist in Delhi.
Today, various anthologies of Gandhi's writings are available to read. His autobiography, The Story of My Experiments With Truth, describes his life from early childhood to 1921. On the work: "Gandhi was a fascinating, complex man, a brilliant leader and guide, a seeker of truth who died for his beliefs but had no use for martyrdom or sainthood. His story, the path to his vision of Satyagraha and human dignity, is a critical work of the twentieth century, and timeless in its courage and inspiration."