October is marked by the conspicuous onslaught of Halloween. Stick-on scarecrows pose brokenly in shop windows. Ghostface masks pop-up in drug stores. Pumpkin spice lattes dilute the otherwise smoky smell of the city.
In books, memoirs and biographies are set aside in favor of more mysterious, macabre materials. To jumpstart preparations for the spooky holiday, our Quote of the Week features the man who "became insane with long intervals of horrible sanity." Ladies and gentleman, Mr. Edgar Allan Poe.
"Deep into that darkness peering, long I stood there, wondering, fearing, doubting, dreaming dreams no mortal ever dared to dream before." – Edgar Allan Poe, The Raven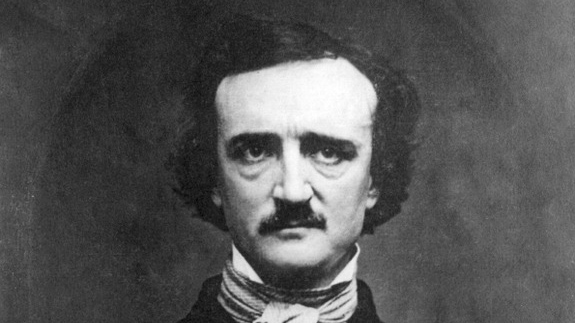 Edgar Allan Poe was born in Boston to the British actress Elizabeth Arnold Poe and the American actor David Poe, Jr. When he was three, Poe's mother died of tuberculosis and his father disappeared; he was thereafter raised by the Richmond-based tobacco merchant John Allan and his wife, Frances Valentine. Poe was writing poetry by the age of 13 and – much to his foster-father's displeasure – liked to write drafts on the back of Allan's business papers.
After a not-so-successful career in the military, Poe turned to writing full-time. Looking for opportunities, he lived in New York City, Baltimore, Philadelphia, and Richmond, publishing poems and short stories. In 1835, he started writing for the Southern Literary Messenger.
Poe made a name for himself writing scathing reviews of his contemporaries' work. He's also credited with launching the new genre of detective fiction with "The Murders in the Rue Morgue," published in 1841. His poem "The Raven," however, published in 1845, is generally agreed to be the piece that made his career. Ironically enough, the "Father of the Detective Story" died under mysterious circumstances on a train to Philadelphia in 1849.
For more Poe, the "The Black Cat" (1843), "The Tell-Tale Heart" (1843), and "Annabel Lee" (1849) are readily available to read online. The Morgan Library & Museum is also hosting an advance screening of the PBS American Masters documentary film Edgar Allan Poe: Buried Alive next Friday, October 20, from 7–10pm. Tickets are free with museum admission. You can watch the trailer here:
Edgar Allan Poe: Buried Alive premieres on the American Masters series Monday, October 30 at 9 pm on THIRTEEN and nationwide on PBS.