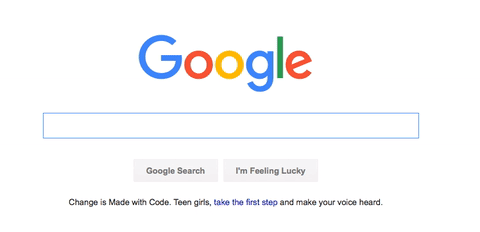 At a recent site visit to Simon & Schuster, Joy Bertan, the house's Director of Talent Acquisition and Diversity Initiatives, talked about what she looks for in new hires. One way to distinguish yourself from other candidates, she said, is to spice-up your resume.
"Resumes for designers tend to be a little-something special. Not your typical-looking resume. Nothing crazy," Bertan emphasized, "just a little different."
She recommends reformatting resumes using Canva.com.
"They're free formats and they're beautiful," said Bertan. "So easy on the eyes. I love them."
Canva supplies would-be designers with images, photo filters, icons, shapes, and fonts to create marketing graphics, posters, invitations, presentations, cards, ebook covers, blog banners, and resumes. With an assortment of professional layouts to choose from and an intuitive drag-and-drop interface, Canva is simple and user-friendly.
Canva's pitch is that it only takes 23 seconds to learn. Since it launched 1,521 days ago, more than 10 million people have used Canva to create 100+ million projects.
In terms of resumes, Canva gives you nine template categories to choose from: colorful, corporate, creative, infographic, minimalist, modern, photo, professional, and simple. While some resume templates include an area for headshots, Bertan and Prof. Denning – the M.S. in Publishing's Executive Director of Internships and Corporate Outreach – discourage applicants from including photos in their applications.
While headshots are frequently submitted in the European market, it is not standard practice in North America to attach photos. If you do want to include a little something extra, link to your portfolio or blog so HR representatives can review samples of your work.
"Portfolios should have a tremendous amount of typography work," said Bertan. "Even mockup book covers that you create on your own."
For Simon & Schuster, all documents are fine layout-wise, as long as they're submitted as PDFs. For more internship resources, check out the Magazine/Digital Media Internship Resources, Book Internship Resources, and Career Resources tabs on the blog. "Career Resources" is where you'll find resume and cover-letter writing tips, interview strategies, and other Pace University career tools.
Ms. Bertan is currently looking for an HR Generalist for Simon & Schuster's distribution facility in Riverside, NJ. Let her know if you're interested.