Tethered by Letters: Online Internship

Location: Remote, Online
Position: Internship
Hours: 15 hours per week
Tethered by Letters (TBL) is a nonprofit, independent publisher based in Denver, Colorado. It is devoted to helping creatives reach their full potential. Through its education, community, and publishing divisions, TBL works to foster a love of literature, increase literacy rates, and help new creators succeed in the publishing industry.
TBL offers three internship sessions: spring, summer, and fall. Each internship lasts 12 weeks. For each session, TBL selects several unpaid interns and one paid intern (he/she will receive a stipend). The paid intern is expected to contribute at a higher level. This includes more of a time commitment, as well as leadership and management responsibilities. Each intern will gain experience in editing, publishing, and general tasks, such as social media and marketing.
To learn more and apply, click here.
Open Road Integrated Media: Editorial and Design Internships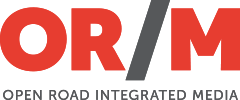 Location: New York, NY
Position: Internship, for school credit
Hours: 15–20 hours per week

Open Road Integrated Media is a global ebook publisher whose catalog includes legendary authors such as William Styron, Alice Walker, Dee Brown, Pat Conroy, Gloria Steinem, Octavia Butler, John Jakes, Pearl S. Buck, Walker Percy, and Sherman Alexie. It was founded on the idea "of bringing great literary works back to life." Open Road partners with select authors of classic and contemporary works, making all publications available to readers around the world.
Currently, Open Road is looking for a managing editorial intern and a book cover design intern. These are unpaid internships, but you will get school credit.
Managing Editorial Intern
Responsibilities:
Perform quality assurance of Open Road titles on major reading devices (iPad, Kindle, and others)
Proofread POD files
Enter descriptive copy and other metadata as needed into a title management system
Create title and copyright pages
Prep books for digitization
Check current Open Road titles on Apple, Amazon, and other major retailers to ensure they are active and display correct metadata
Assist in keeping title reports up-to-date and accurate
Requirements:
Strong attention to detail
Efficiently manage time and work independently
Demonstrate interest in managing editorial and next-generation publishing
To apply to be a managing editorial intern, please send resumé and cover letter to Morgan Garces at mgarces@openroadmedia.
Book Cover Design Intern
Primary Responsibilities:
Book cover creation
Image and rights research for book covers
Scan and correct interior images
Take notes at the weekly cover meeting
Correct book interiors (typesetting)
Requirements:
Proficient in Adobe Creative Suite, particularly Photoshop and InDesign
Pay attention to detail
Keep files organized
Meet deadlines
Interest in design, reading, and next-generation publishing
Illustration skills helpful but not required
To apply to be a book cover design intern, please send resumé and cover letter to Amanda Shaffer at ashaffer@openroadmedia.com.
The Creative Group: Publishing Assistant
Location: New York, NY
Position: Full-time
Experience: Junior-level
The Creative Group is partnering with a FinTech start-up that has a strong presence in the financial market. They are looking for a junior-level publishing assistant to grow within their publishing team and assist with publishing activities, such as updating website content daily and adjusting visuals on different kinds of financial reports. They are looking for someone to strengthen their brand presence by ensuring that all published information is in-line with their strict guidelines.
Responsibilities:
Assist the publishing team
Review and format reports and press releases
Support the team by creating email campaigns
Maintain all report and email campaign analytics
Update all MS Word templates and publishing style guides
Format special reports for publication and news articles for print by utilizing Adobe InDesign.
Assist in editing PowerPoint presentations
Create and update graphics for marketing collateral and for the website
For more information and to apply, click here.