Simon & Schuster: Publishing Assistant
Location: New York, NY
Position: Full-time
Experience: Entry-level, prior experience preferred
Simon & Schuster, part of CBS Corporation, is one of the "Big 5" publishers. Founded in 1924, Simon & Schuster has grown to have a number of successful imprints, including Simon & Schuster, Scribner, Atria Books, Touchstone Books, Gallery Books, Threshold Editions, Scout Press, Howard Books, and North Star Way.
Simon & Schuster is currently looking for a Publishing Assistant to report to the President/Publisher of the Simon & Schuster imprint. You will work closely with editors, publicists, the marketing department, and the publishing office to assist in the launch of the Simon & Schuster books and their supporting campaigns. In addition, you will provide administrative support.
For more information and to apply, click here.
If you happen to be looking for an internship, though, then click here for more information and how to apply. Also, check out our Simon & Schuster site visit post for tips on the application process.
Council on Foreign Relations: Publishing Associate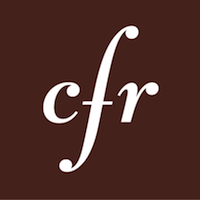 Location: New York, NY
Position: Full-time
Experience: 1 year in publishing
The Council on Foreign Relations (CFR) was founded in 1921 as an independent, membership organization. It is a "publisher dedicated to being a resource for its members, government officials, business executives, journalists, educators and students, civic and religious leaders, and other interested citizens in order to help them better understand the world and the foreign policy choices facing the United States and other countries." To be a member of this organization, one has to go through a rigorous application process which includes sending in a resume/CV, an essay, and a letter of nomination by a current CFR member.
Currently, CFR is looking for a Publishing Associate to assist with all areas of the magazine's business operations. The right candidate for this position will pay superior attention to detail and be able to juggle multiple requests across the department. The candidate will be comfortable working with spreadsheets and databases, but also has strong written and verbal communication skills. The role requires significant administrative support, but also provides the opportunity to learn all aspects of the magazine business from production to advertising to digital development.
Responsibilities:
Manage insertion orders, billing, collections, and tracking of incoming invoices
Coordinate incoming advertising materials for bi-monthly print magazine production and regular online ad inventory
Provide routine assistance with testing new digital features and launches, as well as weekly e-newsletter production
Support advertising and events with administrative duties including organization of client correspondence, scheduling, research, mailing lists and occasional travel arrangements
Work closely with the Global Communications and Media Relations team on coordinating press related to Foreign Affairs publications and events
Assist with email marketing campaigns, including creating and updating marketing collateral using Adobe Creative Suite
Act as the department backup for other email marketing efforts, including occasional email newsletter staging and deployment
Maintain and updating website content for all branches of the business department
Assist with live and remote events, including research, setup of conference calls, production of marketing materials, and coordinating with outside vendors
For more information and to apply, click here.
Penguin Random House: Publicity & Marketing Assistant
Location: New York, NY
Position: Full-time
Experience: Entry-level, prior experience preferred
Penguin Random House is also a part of the "Big 5" publishers. Established in 2013, merging Penguin Group and Random House, the company strives "to foster a universal passion for reading by partnering with authors to help create stories and communicate ideas that inform, entertain, and inspire, and to connect them with readers everywhere."
Penguin Random House is looking for a Publicity & Marketing Assistant for its Currency, Crown Forum, and Convergent imprints. Currency publishes today's most influential leaders across a range of creative disciplines with a primary focus on business, innovation, entrepreneurship, economics, and finance. Crown Forum is one of the leading publishers of politically conservative authors. Convergent publishes nonfiction that inspires, entertains, and illuminates while helping readers and communities thrive through a faith perspective.
Responsibilities:
Provide administrative support for the Director of Marketing and Executive Publicist
Assist with implementation of book publicity campaigns, including press updates, event logistics, and maintaining author schedules
Assist with book marketing campaigns, including running and optimizing Facebook advertising campaigns and creating and routing promotional material and copy
Coordinate communication pieces: press materials and promotional items
Coordinate mailings, including writing accompanying letters
Research and update important lists, including media and relevant organizations
For more information and to apply, click here.
Penguin Random House is also a great place to look for an internship for Spring, Summer, and Fall. Click here to find out more.