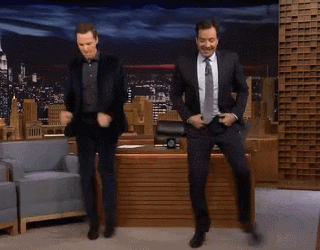 First of all, let's celebrate that today is Friday. The weekend is upon us! We thought we would suggest five bookstore to visit across New York City. Each of these shops is worth checking out, especially if you want to spend the day exploring (and, of course, buy books for the weekend).
---
Three Lives & Company
According to Annika Barranti Klein on Book Riot, Three Lives & Company is a bookstore that "is only there sometimes." On the corner of West 10th Street and Waverly Place, this bookstore is easy to miss, but if you want to feel at home and enjoy a friendly "living space," you need to plan a visit. People come here to buy books and discuss culture and current events. Along with building a community, Three Lives & Company strives to support authors by hosting readings to promote new books hitting the shelves.
---
Greenlight Bookstore
Located at 686 Fulton Street at South Portland, Greenlight Bookstore is a favorite neighborhood bookstore in Brooklyn. It has a variety of books spanning from adult fiction to children's literature. Plus, Greenlight Bookstore is heavily involved in planning and hosting literary events. It has book clubs, readings/discussions, kids' events, and even participates in the Brooklyn Book Festival.
---
192 Books
On 192 Tenth Avenue and 21st Street, 192 Books offers books of lasting interest on a variety of subjects, including literary fiction, works in translation, art and photography, film, poetry, music, history, biography, natural history,  science, and current affairs. While it is a small bookstore with a carefully curated collection of books and art, 192 Books is worth a trip. It hosts readings by authors as well as art exhibitions.
---
Rizolli Bookstore
Located at 1133 Broadway, Rizolli Bookstore has been a New York City favorite for over 50 years. It specializes in illustrated subjects – fashion, interior design, art, architecture, photography, design – and literature, in multiple languages. Rizolli also carries a selection of European magazines and newspapers. Along with selling books and magazines, it hosts readings, book signings, and other awesome literary events each month.
---
HOUSING WORKS:
Housing Works Bookstore Cafe, located at 126 Crosby Street, is a great place to meet new people and hang out with fellow book lovers, but it's not a typical bookstore cafe. While it sells books, music, and movies, Housing Works closes early sometimes to host private events and parties, including weddings! Plus, Housing Works is a company that works toward helping people living with and affected by HIV/AIDS.