Palgrave Macmillan: Editorial Assistant, Literature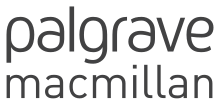 Location: New York, NY
Position: Full-time
Experience: Entry-level
Palgrave Macmillan specializes in academic books in the Humanities and Social Sciences. It publishes monographs, journals, textbooks, and professional work in a variety of subjects like Political Science, Economics, History, Literature, Linguistics, and Business. Its "mission is to publish high-quality original, peer-reviewed scholarly content for the humanities academic community."
Palgrave is currently looking for an Editorial Assistant to provide support for the Commissioning Editor of Literature. This role involves building excellent working relationships with authors and day-to-day administration.
Responsibilities:
Manage editorial processes
Prepare final typescripts
Manage database
Write and edit cover copy and blurbs
Perform a wide range of administrative tasks
Correspond with authors
Work with colleagues in sales, marketing, production, design, and editorial
Requirements:
Bachelor's degree with a passion for academic and scholarly publishing
Have excellent team-working skills
Diplomatic and assertive, able to work with demanding stake-holders
Able to organise and prioritise numerous tasks
Resourceful and proactive in dealing with problems and queries
Demonstrate good publishing business awareness
Able to learn quickly
Have excellent verbal and written communication skills
Have a sharp eye for detail
For more information and to apply, click here.
The Knopf Doubleday Publishing Group: Editorial Assistant and Publisher's Assistant
Location: New York, NY
Position: Full-time
Experience: Entry-level
The Knopf Doubleday Publishing Group is a publisher of Penguin Random House and consists of ten imprints, including Knopf, Doubleday, and Vintage Books.
Doubleday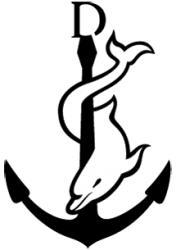 Doubleday is looking for an Editorial Assistant to support its Vice President and Executive Editor. Doubleday is an imprint that specializes in publishing "an array of commercial fiction, literary fiction and serious nonfiction titles."
Responsibilities:
Schedule meetings and jacket meetings
Track schedule/commitments and content for approval for imprint-wide titles
Provide general administrative support to supervisor
Work with authors, publishers, agents, and the managing editorial department
Evaluate manuscripts, write reader's reports, and draft rejection letters
Provide needed content and assistance to marketing, publicity, rights, and sales departments
Requirements:
Prior office experience
Interest in and enthusiasm for the book publishing industry
Excellent organizational skills
Strong written and verbal communication skills
Ability to think analytically
Ability to multi-task and manage multiple projects
Excellent attention to detail and follow-up skills
Proficiency with Microsoft Word & Excel
A keen liking and large capacity for reading
For more information and to apply, click here.
Vintage Books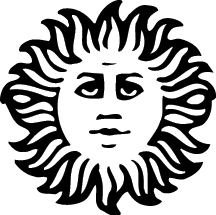 Vintage Books is looking for a Publisher's Assistant to help the Executive Vice President and Publisher with running the imprint. This is a great opportunity to expand your knowledge of the publishing industry. Vintage Books publishes "a wide range, from the most influential works of world literature to cutting-edge contemporary fiction and distinguished non-fiction."
Responsibilities:
Provide day-to-day support to the Publisher and the publishing office of Vintage Books
Write reader's reports and fact sheets, evaluate manuscripts, and draft catalogue copy
Research and prepare sales and editorial reports
Compile consumer analytics
Assemble publishing presentations
Act as a liaison with agents, authors, media and industry contacts
Support the overall editorial and publishing efforts of the Division
For more information and to apply, click here.