Open Road Integrated Media: Editorial and Design Spring 2018 Internships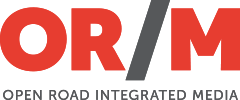 Location: New York, NY
Position: Internship for school credit
Hours: 15–20 hours per week

Open Road Integrated Media is a global ebook publisher whose catalog includes legendary authors such as William Styron, Alice Walker, Dee Brown, Pat Conroy, Gloria Steinem, Octavia Butler, John Jakes, Pearl S. Buck, Walker Percy, and Sherman Alexie. It was founded on the idea "of bringing great literary works back to life." It partners with select authors of classic and contemporary works, making all publications available to readers around the world.
Open Road is currently looking for a managing editorial intern and a book cover design intern for Spring 2018. These are unpaid internships, but you will get school credit.
Managing Editorial Intern
Responsibilities:
Perform quality assurance of Open Road titles on major reading devices (iPad, Kindle, and others)
Proofread POD files
Enter descriptive copy and other metadata as needed into a title management system
Create title and copyright pages
Prep books for digitization
Check current Open Road titles on Apple, Amazon, and other major retailers to ensure they are active and display correct metadata
Assist in keeping title reports up-to-date and accurate
Requirements:
Strong attention to detail
Efficiently manage time and work independently
Demonstrate interest in managing editorial and next-generation publishing
To apply to be a managing editorial intern, please send a resumé and cover letter to Morgan Garces at mgarces@openroadmedia.
Book Cover Design Intern
Primary Responsibilities:
Book cover creation
Image and rights research for book covers
Scan and correct interior images
Take notes at the weekly cover meeting
Correct book interiors (typesetting)
Requirements:
Proficient in Adobe Creative Suite, particularly Photoshop and InDesign
Pay attention to detail
Keep files organized
Meet deadlines
Interest in design, reading, and next-generation publishing
Illustration skills helpful but not required
HarperCollins: Rights Assistant
Location: New York, NY
Position: Full-time
Experience: Entry-level
HarperCollins is one of the Big 5 publishers dedicated to providing their "authors with unprecedented editorial excellence, marketing reach, long-standing connections with booksellers, and industry-leading insight into reader and consumer behavior." HarperCollins publishes 10,000 books a year and has a catalog of over 200,000 titles, both in print and digital.
HarperCollins's Subsidiary Rights department is currently looking for a Rights Assistant to work on Foreign and Domestic Rights. This position is perfect for anyone looking to start a career in licensing and book publishing.
Responsibilities:
Provides administrative support
Handles Domestic production requests from licensees
Processes book club orders/reorders for the Domestic Rights
Maintains monthly manufacturing report
Prepares seasonal rights guides for Domestic Rights
Assists with rights research for new business Domestic projects
Maintains Domestic mailing list
Responds to film rights-related queries from in-house personnel and outside parties
Assists in weekly mass mailings to Foreign subagents
Prepares Foreign

rights monthly sales reports and other Foreign reports

Prepares renewal reports for Foreign subagents

Researches and identifies undocumented Foreign payments to the Royalties Department

Prepares weekly Domestic and Foreign sales report for marketing meetings

Orders and tracks galley and book orders

Enters licensing details of Domestic and Foreign records into database

Oversees contract archiving and assists in scanning, logging, and filing of subsidiary rights contracts
Requirements:
4-year college degree or equivalent work experience
Prior experience in publishing or subsidiary rights preferred but not required
Extremely organized, detail-oriented, and able to prioritize a large volume of work
Excellent written and verbal communication skills
Ability to set priorities under pressure and to work independently
Proficiency with Microsoft Office (especially Excel and Power Point, and Adobe Acrobat)
Passionate about learning the business-side of the publishing industry
Interest in licensing and book publishing
For more information and to apply, click here.
The Froebe Group: Production Editor
Location: New York, NY
Position: Full-time
Experience: Freelance
The Froebe Group is an agency that specializes in the management of publishing services. It works with academic authors and manages large-scale projects and work across print and digital platforms.
The Froebe Group is seeking a freelance Production Editor to edit medical research and related manuscripts, textbook chapters, reports, and abstracts. You must have strong management, writing, and editorial skills. You must also demonstrate passion for and knowledge of academic and medical publishing.
Responsibilities:
Edit and research medical materials through the publication process
Maintain a high level of attention to detail on multiple projects
Line-edit and proofread; formatting consistency, spelling, and grammatical accuracy
Requirements:
3–5 years of editing experience in medical publishing and editing
Familiarity with American Psychological Association (APA) editorial style
Familiarity and fluency with medical terminology
Editor in the Life Sciences (ELS) or American Medical Writers Association (AMWA) certification in writing/editing preferred, but not necessary
For more information and to apply, click here.