Taylor & Francis Group: Journal Sales Administrator
Location: Philadelphia, PA
Position: Full-time
Experience: Entry-level, 1+ year in publishing
Taylor & Francis Group is a global publisher of 2,300 academic journals and 3,000 new books per year. Content ranges from the humanities and social sciences to hard sciences and clinical medical content. Its journals program is headquartered in Oxford, U.K. and Philadelphia, PA. Taylor & Francis Group is part of Informa Group, a global information provider for the academic, professional, and commercial markets.
Taylor & Francis Group's U.S. Journal Sales Department is looking for a Journal Sales Administrator. The ideal candidate will support the North American journal sales team.
Responsibilities:
Assist in sale proposals, management reports, supporting sales contact/CRM database
Conduct all customer subscription research and analysis activities within the US library sales team and UK team as assigned
Create and build sales quotes promptly. Follow the process through till the sale is closed (amendments, invoicing and reconciliation)
Troubleshoot and enable access to online content. Coordinate special sales activities for journals as assigned. Examples include usage reporting, SAP Business Warehouse reporting, reporting on the number of authors, editors within a university that work with T&F journals
Work with the US sales team to meet division revenue objectives
Requirements:
Numerate with fluency in Excel; pivot table and VLOOKUP knowledge desirable
Familiarity with CRM software and data warehouse packages desirable. Candidate to demonstrate ability to learn and adapt to new applications (training will be offered)
Attention to detail and accuracy essential as is a keen desire to get to the bottom of problems and follow through with solutions
Strong organizational and project management skills with the demonstrated ability to manage multiple projects and deadlines simultaneously
Excellent professional communication (written, verbal, and listening) and presentation skills at all levels of business
Candidate will be working with a remotely based manager so must be willing to be sensitive to time zone differences and like to work by SKYPE Video
Effective relationship management skills – to form strong relationships and partnerships both internal and external
Proficiency in word processing (MS Word), PowerPoint and spreadsheet (Excel) applications required; experience with databases helpful
Bachelor's degree and one or more years in publishing or related industry required. Keen interest in academic published required
Successful candidate will be highly organized, professional and confident
For more information and to apply, click here.
Thomas Publishing Company: Marketing Coordinator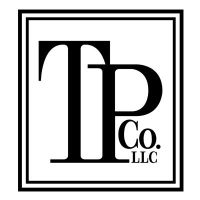 Location: New York, NY
Position: Full-time
Experience: Entry-level, 1+ year B2B digital marketing preferred
Thomas Publishing Company LLC is a private, family-owned company that "has evolved from an industrial trade print publisher into industry's most respected and utilized group of digital-friendly businesses." It is currently looking for a Marketing Coordinator who will work with a team of individuals to communicate and help with the sales team.
Responsibilities:
Gather, create, and implement content
Oversee communication programs
Ensure that messaging is consistent across all field communications
Assist Director with compiling data and writing weekly messages
Review, edit, and deploy sales management messages
Monitor and update all sales and marketing database information and email distribution groups
Run and analyze database reports
Support logistics efforts and assist Marketing with all sales events
Requirements:
College degree (BA/BS), preferably in communications, marketing, journalism, business, or another related field
1+ year experience in B2B digital marketing strongly preferred
Ability to multi-task and complete simultaneous projects
Research-oriented and ability to quickly learn and adapt in a fast-paced environment
Knowledge of best practices and proficiency in using digital and new media marketing tactics, including email marketing and web content development
Excellent verbal communication, writing, and proofreading skills
Understanding of CRM/CMS systems
Excellent organizational skills
Proficient in Microsoft PowerPoint
Experience creating online education modules via tools like Captivate and Camtasia is a plus
Knowledge of Hubspot and the manufacturing industry is a very strong plus (training will be provided)
For more information and to apply, click here.
Palgrave Macmillan: Editorial Assistant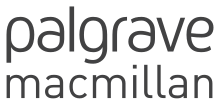 Location: New York, NY
Position: Full-time
Experience: Entry-level
Palgrave Macmillan specializes in academic books in the Humanities and Social Sciences. It publishes monographs, journals, textbooks, and professional work in a variety of subjects like Political Science, Economics, History, Literature, Linguistics, and Business. Its "mission is to publish high-quality original, peer-reviewed scholarly content for the humanities academic community."
Palgrave is currently looking for an Editorial Assistant who will support Editors for the Regional Politics and Development Studies list (in the US) and the International Relations and Security Studies list (remotely to the UK). The ideal candidate will also build good working relationships with authors and deal with day-to-day administration.
Responsibilities:
Manage editorial process and the peer review process for new proposals
Prepare final typescripts for production
Write and edit cover copy and blurbs
Liaise with authors and colleagues in sales, marketing, production, and editorial
Requirements:
Bachelor's degree
0-2 year's editorial experience; preference for academic and scholarly exposure
Strong verbal and written communication skills
Familiarity with basic Microsoft Office applications; database experience preferred
Keen proofreading skills and sharp eye for detail
Exceptional organizational skills and interpersonal skills
Ability to prioritize, meet deadlines, and work on your own initiative as well as part of a team
Ability to demonstrate good publishing business awareness and the ability to learn quickly
For more information and to apply, click here.