Teachers College Press: Assistant to Director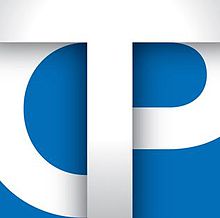 Location: New York, NY
Position: Full-time
Experience: Entry-level
Teachers College Press is a publishing program that is "committed to addressing the ideas that matter most to educators." It publishes educational books in all areas of infant to adult learning. Its books include subjects like psychology, sociology and culture, history, philosophy, and women's studies. Its authors include seasoned practitioners and scholars as well as fresh new talent from around the world.
Teachers College Press is currently seeking an organized and detail-oriental individual to provide administrative and editorial assistance to the Director. This is a great opportunity for anyone wanting to learn the ins and outs of the publishing industry while gaining a lot of editorial experience.
Responsibilities
Coordinate and prioritize Director's daily activities, meetings, and schedule
Maintain Director's files and correspondence
Prioritize Director's emails, mail, and phone calls
Prepare proposals for review and editorial advisory meetings
Develop skills and gain experience in writing publishing proposals
Evaluate unsolicited manuscripts
Maintain Director's status report on all book projects
Correspond with authors, series editors, and other acquisition contacts
Prepare contracts
Participate in various meetings and take notes
Requirements
Bachelor's Degree or the equivalent
1–2 years of administrative work
An interest in education
Computer savvy
Able to prioritize and multitask
Intellectually curious and passionate about books
If you are interested in applying for this position, you should send your letter of interest and resume to Pete Sclafani (sclafani@tc.edu).