Book Industry Study Group | Operations Manager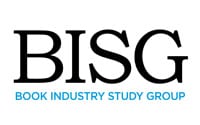 Location: New York, NY
Position: Full-time
The Book Industry Study Group (BISG) is "a non-profit trade association that works to create a more informed, effective, and transparent supply chain for books and book-like products."  Its membership includes trade, education, professional, and scholarly publishers, as well as distributors, wholesalers, retailers, manufacturers, service providers, and libraries. To date, about 200 companies are members of BISG, and they all work together to "help the industry run more effectively and efficiently."
BISG is currently looking for an Operations Manager to report to its Executive Director, oversee operations, and manage its five standing committees, along with other related working groups. The Operations Manager will also oversee the development, review, and production of committee or working group publications or products, ensuring projects are handled in an efficient and timely manner.
Responsibilities:
Schedule in-person meetings
Arrange remote access
Prepare minutes
Confirm and distribute meeting agendas
Coordinate or follow-up on committee-specific projects
Assist in the development, planning, and execution of BISG's annual content plan, which includes:

24 webinars (two per month)
Six two-hour programs
Six full-day events, including the Annual Meeting of Members

Maintain the BISG membership database and related web site:

Update membership profiles
Provide member support
Evaluating technology options to improve related operations

Oversee financial functions:

Book expenditures
Generate invoices for membership, products, and services
Requirements:
Bachelor's degree or equivalent work experience
Proficiency with Microsoft Office Suite, including PowerPoint, Excel, and Word
Proficiency working with online platforms like GoToWebinar, Zoom, Google Suite, or others
Prior experience in publishing is a benefit but not required
Self-motivated
Multitasker
Strong verbal and written communication skills
Knowledge of metadata, rights, subject codes, or supply chain issues is a benefit, but is not required
If you are interested in applying for this position, please send a cover letter and resume to Kim Graff at kim@bisg.org.