New Leaf Literary & Media Inc. | Second Literary Assistant to the President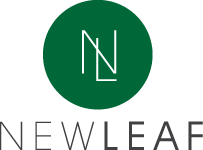 Location: New York, NY
Position: Full-time
Experience: Entry-level
Deadline: February 15, 2018 @ 11:59pm
New Leaf Literary & Media Inc. is a full service management and representation firm. It not only works with publishers and authors, but also works with films, subrights, and branding. New Leaf has worked on 36 New York Times Bestsellers and films such as The Duff, The Divergent Series, and American Honey.
New Leaf is currently looking for a Second Literary Assistant to the President. This is a "highly creative, dynamic role in an innovative and fast-paced environment." The chosen candidate should be organized, have strong reading and analytical skills, be a fast learner, and be proactive in addressing client and agent needs.
Responsibilities:
Key Responsibilities as to General Office
Manage day-to-day affairs of the New Leaf office:

Field outside inquiries
Schedule and calendar meetings and phone calls, booking travel, etc.

Be responsible for reception and front desk intake
Run general errands
Maintain multiple database, digital filing systems and manage mailings
Prepare and intake of all in-office meetings (greet person at the door, offer water, inform agent they are here, etc.)
Schedule and calendar management for President
Make appointments (meals, office meetings, calls, etc.)
Confirm details for all appointments in advance (venue/place, directions, phone numbers, dates and times, participants in the meeting, any items that need to be brought to meeting/prepped in advance, etc.)
Proactively evaluate, prioritize, reschedule, and arrange appointments where necessary
Coordinate all travel for President
Client Management Assistance
Timely respond to all client inquiries and concerns
Assist President with client day-to-day management, scheduling, outreach, and research
Prepare the office to be presentable for clients and visitors (in the conference room, President's office, front desk area, and a glance over the restroom)
 Serve as a liaison for client travel when necessary
If you are interested in applying for this position, please send an email with the subject line "Application for Second Literary Assistant to the President," along with your cover letter and resume as a Microsoft Word or PDF attachment to: assist@newleafliterary.com. The deadline for this position is 11:59pm ET on February 15, 2018.