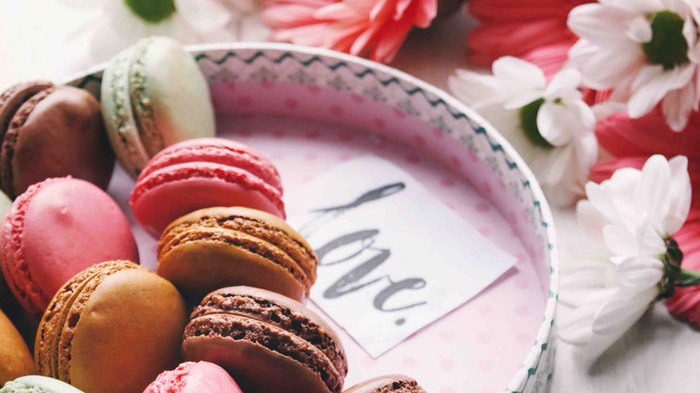 Happy Valentine's Day, everyone! Did you know the holiday we now associate with chocolate, greeting cards, and candy probably originated from the violent, raunchy feast of Lupercalia in Ancient Rome? The festival would last for two days, from February 13 to 15, and was filled with…less than romantic behavior, including a matchmaking lottery, the sacrifice of a goat and a dog, and…animal hides. That's all I'm going to say. (It's pretty dark.) The day may also get its name from Emperor Claudius II, who executed two men — both, incidentally, named Valentine — on different February 14ths in the 3rd century A.D. One of these Valentines was a Roman priest who encouraged young couples to marry. This, apparently, infuriated the Emperor, who believed soldiers should be loyal, first and foremost, to him. The Catholic Church later martyred both men and honored their memories with St. Valentine's Day.
Nancy Rosin, a historian and collector from New Jersey, just donated 12,000 Valentine's Day cards to the Huntington Library in San Marino, California. Assembled over the course of 40 years, Rosin has spent thousands of dollars on Valentines, the earliest of which dates back to the 1680s. Rosin, who catalogues valentines at the Metropolitan Museum of Art, was recently featured by the New York Times in "Three Centuries of Valentines Offer 12,000 Ways to Say 'I Love You.'" #LinkoftheWeek
On her personal website, Rosin says, "valentines permeate our lives, as many of the tender words and motifs are finding their way on to stationery, gifts, and even the postage stamps we use daily. We encourage romantic celebrations, as we honor 'Love' 365 days a year."
It's important to note, however, that not all of Rosin's cards are romantic in nature. The above card, for example, created by Esther Howland in 1855, is a lesson in shade for us all: "I'll get married but not to you." Ouch. (Howland, ironically enough, was one of the most successful producers of valentines the 19th century.) 
The valentine above dates back to the 19th century. British in origin, the Valentine: Puzzle Purse now lives in the Metropolitan Museum of Art, and is made of paper, watercolors, and gold paint. As described by the museum: "This is a Valentine in folding squares – called a Puzzle Purse. Nine squares are each folded diagonally and, when folded, create an enclosed packet. All sides are painted with hearts and messages of love, which are numbered alphabetically. Once opened, it is a challenge to reassemble. This is on English watermarked paper, but may possibly be an American composition."
And now (because why not), here's David Bowie singing Valentine's Day. You're welcome. Please enjoy responsibly (that means with chocolate).