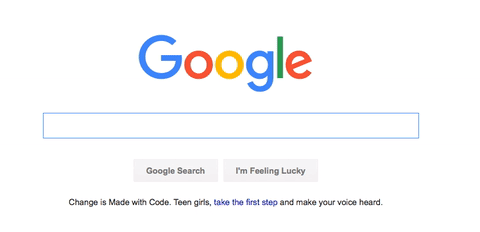 Signature, founded in 2015 by Penguin Random House, is a reading and culture website for people interested in making "well-read sense of the world." Paying close attention to trends and current events, Signature recommends books that delve into newsworthy topics like blockbuster movies, scientific breakthroughs, and elections. "We believe that books remain at the core of what educates and inspires us," says the site, "and can be used to help us better grasp the world in which we live."
Essays, interviews, recommendations, and opinion columns are written by Signature staff, journalists, experts, and readers. The site also publishes writing advice, news features, issues, and "provocative, thoughtful, well-informed original pieces." This week, check out "The Best Books of March 2018: From Ramona Ausubel to Hannah Arendt," "Terry Goodkind Openly Hates His Latest Book Cover," and "Jill Lepore on Shelley's Frankenstein as Memoir."
Signature also hosts BEAKS & GEEKS, a podcast "about books with the people who love them most." Each episode features a conversation between a Penguin Random House author and a PRH employe, who chat about their all-time favorite reads, books they're currently obsessed with, and their own writing. "If you have a strong opinion on dog-eared pages, get book hangovers, or are working on your own novel, this is the show for you. Listen in for another side to the story."
Chloe Benjamin was recently asked to discuss fate, family, religion, science,  and the magic that runs through the veins of The Immortalists, her new literary fiction novel that just hit the New York Times bestseller list. Last month on BEAKS & GEEKS, Jasmine Guillory was asked to discuss her debut novel, The Wedding Date, a "sweet and smart romance that follows Alexa and Drew as they fall in love." You can listen to Guillory talk about conflict, sex, reconciliation, and fashion here.
If you're interested in purchasing the books featured on the podcast, just look to the right-hand side of the screen where you can jump to profile pages on Barnes & Noble, Indiebound, Amazon, and iBooks.
You can follow Signature on Twitter and Instagram @SignatureReads. Did you know Professor Kathy Sandler is the Senior Manager of Content Applications and Digital Workflow Development at Penguin Random House? She works on digital workflow development technology projects and streamlines the XML workflow process for print and ebooks. Last year, she attended the 5th International Conference on the Publishing Industry and Publishing Education in the Digital Era in Wuhan, China. You can find out more about her here.