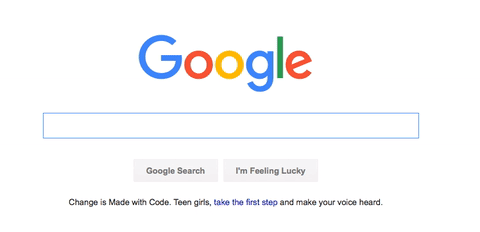 To the great sorrow of many Potterheads, The British Library's sold-out show, Harry Potter: A History of Magic, closed last Wednesday. The display, which marked the 20th anniversary of Harry Potter and the Philosopher's Stone, featured rare books, manuscripts, and "magical objects" from the library's collection – mementos featuring the "traditions of folklore and magic which are at the heart of the Harry Potter stories." Original drafts by J.K. Rowling and illustrations from Jim Kay were also placed alongside a large, 16th-century Ripley Scroll that explains how to create the Philosopher's Stone. Good news, however, for those people who were unable to fly to London. The British Library just uploaded the exhibition to Google Arts & Culture!
On the site, you can read an exclusive Q&A with curator Julian Harrison, a feature on the success of the Harry Potter franchise, a discussion with Jim Kay on his famous images, and "Ten Strange Things You Didn't Know About the History of Magic." You an also look through a catalogue of magical objects – yes, there is a broomstick, and a fortune telling tea cup! Thank you, Professor Trelawney, for your insights into Divination in year three. (Did you know Trelawney's wand was made of Hazel and unicorn hair? I didn't!).
Using the Online Exhibits feature, browse the library's collection on herbology, astronomy, charms, potions, and defence against the dark arts. In each category, flip through educational materials, rotate through the topic's exhibition space, zoom into illustrations from the books, and look at historical influences for monsters – like werewolf and Tricksy Sphinx references, located in the defence against dark arts category.
"Because that's what Hermione does," said Ron, shrugging. "When in doubt, go to the library." – Harry Potter and the Chamber of Secrets
The British Library is home to 200 million collection items. In addition to objects from the British Aisles, the exhibition pulled materials from the library's Asian and African collections, like Ethiopian magical handbooks and Chinese oracle bones. Harrison pulled the exhibition together in a year. "People have always been interested in the history of magic and in the world around them. That's what we've discovered from putting the exhibition together and the public response to it has confirmed that. There's a global fascination in things that are unexplained," said Harrison in his Q&A. "Any exhibition has to find a central focus, which really inspires and engages people. In this case the whole phenomenon of the history, traditions and mythology attached to magic is really fascinating."
The video below features Kay Sutton, Christie's director of Medieval and Renaissance Manuscripts, and a 17th century Ripley Scroll. This is not the scroll that was displayed for Harry Potter, but it's helps paint the picture…Enjoy!